Regular price
£131.52
Sale price
£64.98
Unit price
per
Sale
Sold out
🚚 FREE SHIPPING Everyday!
📦 30 days return policy
UK Customer Service
Guaranteed Amazing Smooth, Hair-free skin!

Do you want to remove hair with ease, with no razor burn and no ingrown hairs? You now can from the comfort of your own home with little to no pain!
Works on any body part including the face and Brazilian area. Your Laser Hair Removal will utilize clinical-grade technology that is certified for safe and effective at-home hair removal. 
⭐⭐⭐⭐⭐ - " Best product I have used other than going to the ideal image which is extremely expensive. I'm currently using this machine on my chin for approximately 2wks and using it as directed. I noticed an immediate slow in the growth of my hair. As a woman having hair on my chin is horrible and very hard to maintain. I did not have the regular whiskers, I had the thick dark hair that has gotten worst since my second child. I'm so happy to have found this product and feel a whole lot more confident about myself. I strongly recommend." - Diane P.

 LONG-LASTING VISIBLE RESULTS: Full-body treatments are done in 30 minutes, just once per week.
 WORKS ON ANY PART OF THE BODY: Including the face and Brazilian area. Your handset will utilize clinical-grade technology that is certified for safe and effective at-home hair removal.
IPL (INTENSE PULSED LIGHT) WORKS: Targeting the dark pigment around the hair follicle in order to damage it sufficiently to cause the hair to fall out and inhibit its ability to re-grow. As the light is absorbed by the melanin, it produces heat energy, which causes damage.
 REDUCE HAIR GROWTH: Preventing existing hairs from regrowing, slowing the growth speed of the hairs remaining on the body after removal, and addressing overall body hair thickness.
 QUICKER RESULTS: This method allows more precise treatment of unwanted hairs and may provide quicker results since each hair absorbs more heat with every pass.
 SAVE TIME AND MONEY: lockdowns got you stuck at home? Save time and money by getting instant results at home!
 FREE DELIVERY AUSTRALIA/NZ WIDE: Order today and get free delivery Australia/NZ Wide.
 SATISFACTION GUARANTEED: If anything is wrong with your order, simply contact our helpful customer support team to get a refund.
The Laser Hair Removal has 5 different power settings to suit your skin tone or skins sensitivity while still producing results at any level.
HOW TO USE:
WHAT RESULTS CAN YOU EXPECT?
One to ten treatment sessions, most users find they've achieved permanent elimination or severe reduction in hair growth, with the average being six used to achieve desired results. Any hair that does reappear is usually lighter in color, finer in texture, and much slower to reappear. Some users may need a refresh session once every six months to a year, but most experience near-permanent hair removal.
✔ Safe and Pain-free!
✔ Quick Results!
✔ Safe for home use!
✔ One-time cost, no refills needed!
✔ Removes hair from the first use!
✔ 10+ years use-life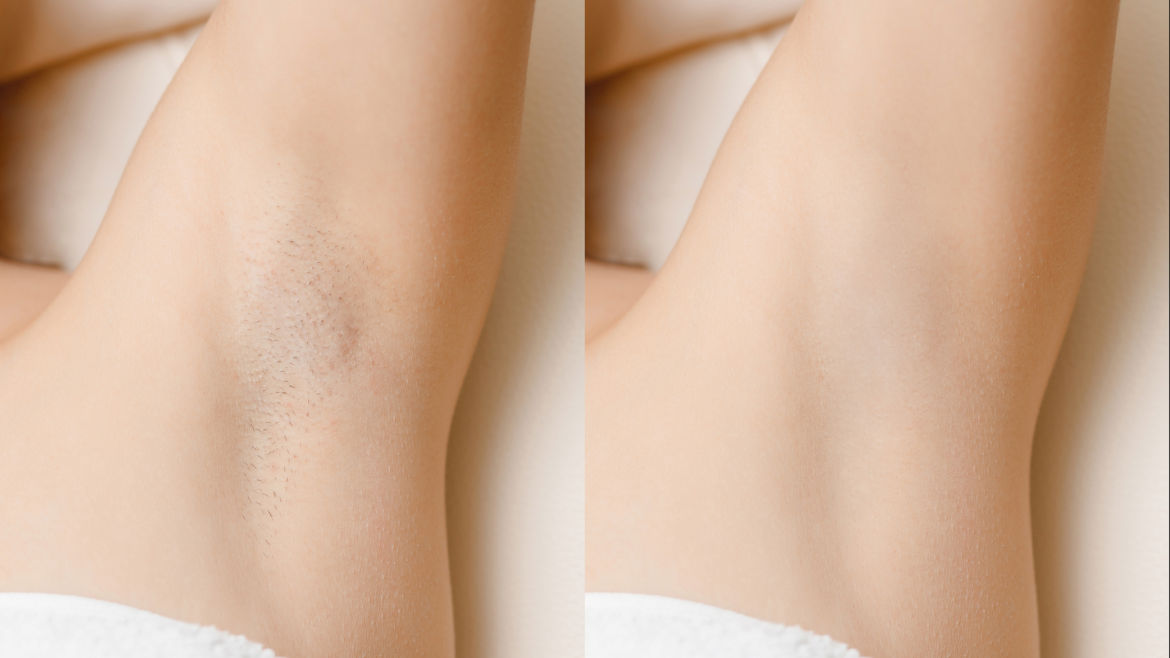 Package Includes:
1x Laser Hair Removal
To order, press 'Add To Cart' at the top of this page and safely checkout.
Share
View full details